About Us
TechVisor is a Patent Attorney Office / IT Consulting Company based in Tokyo, Japan.
We offer various Intellectual Property services to international customers, focusing on US-based emerging companies in Information Technology, Internet and e-Commerce space.
Intellectual Property Law Service
PCT Agent in Japan
Patent Agent in Japan
Design Patent Agent in Japan
Madrid Protocol Agent in Japan
Trademark Agent in Japan
Patent Prior Art / Trademark Search
Patent Translation (English to Japanese/Japanese to English)
IT Consulting / Research
Technical Translation
Why TechVisor?
Certified Professional in both Intellectual Property Law and Information Engineering
Deep expertise in Information and Communication techologies.
Direct Communication in English and Japanese for Agility, Accuracy and Cost Reduction.
Inhouse Translation Function for Agility and Quality.
Competitive and Flexible Fee

Patent Application: from 400USD (service fee)
PCT National Phase Entry: 200USD (service fee)
Trademark Application: from 300USD (service fee)
Madrid Protocol Amendment: from 200USD
We do not overcharge you for a simple adminstrative task.
Pleas ask us (info[at]techvisor.jp) for specific fee quote.
Guides to Japanse Intellectual Property System
Trademark System Overview (PDF)
Design Patent System Overview (PDF)
Please contact us (info[at]techvisor.jp) for more information.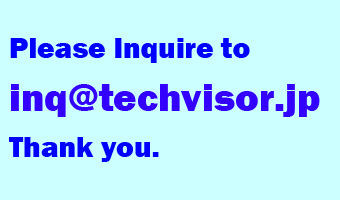 Professional In Charge
Kiyoshi Kurihara
Patent Attorney (Japan)
Professional Engineer (Information Engineering) (Japan)
Visiting Professor, Kanazawa Institute of Technology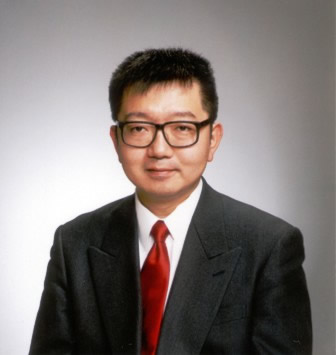 Work Experience
1981-1995: IBM Japan, Ltd.
1995-2005: Gartner Japan, Ltd.
2005-present: TechVisor.JP, Ltd.
Education
University Of Tokyo, BE in Marine Engineering
Massachusetts Institute of Technology, MS in Electrical Engineering and Computer Science
Publication (Translation)
"Dealing with Darwin" (Geoffrey Moore)
"Grown up Digital" (Don Tapscott)
"Open Business Model" (Henry Chesbrough)
"Innovator's Guide to Growth" (Scott Anthony et al)